Summertime is the perfect time to refresh your spirit with new stylish swimwear. Whether you're looking for something comfortable and air-conditioning to keep you cool during long beach walks - bikinis and one-pieces to tankinis and coverups, there's a style for everyone. And whether you're a seasoned swimmer or just starting out, these new swimwear styles can help you feel confident and stylish while enjoying the beach.
Our swimsuits for women are made of polyester + elastane. They're superior elasticity, soft, smooth touch, durable and comfortable to wear.
Ladies, these are the swimwear trends that were excited about right now, and you should be too!
1、Ruffled Goodness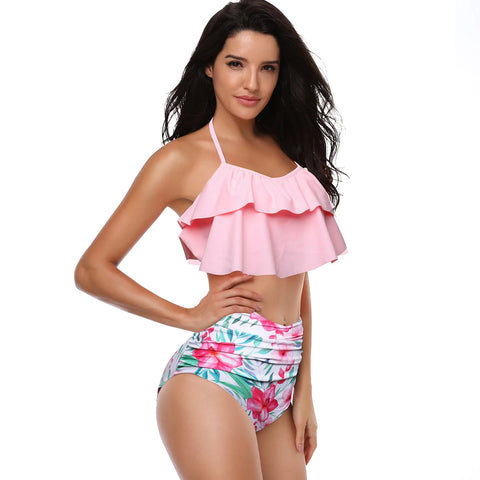 Price at time of publish: $27.99
Ruffles have been around for a few seasons now, but were seeing them coming back with vengeance. Theyre the ultimate detail for a feminine, flirty and fun swimwear look. Better yet, bikini tops with ruffles are an absolute godsend for ladies with smaller chests the volume they bring will instantly make your chest look slightly larger, and more curvaceous.
2、Sexy Sloping-Shoulder Styles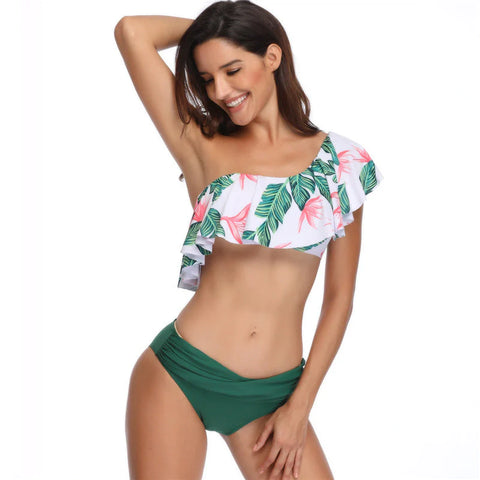 Price at time of publish: $27.99
Sloping shoulders trend is here to stay! Sloping shoulders styles in swimwear bring an ultra-sexy feel to the look, while leaving enough to the imagination. You'll find this trend paired with others bold prints, ruffled finishes, the works.
3、Plunging One-Pieces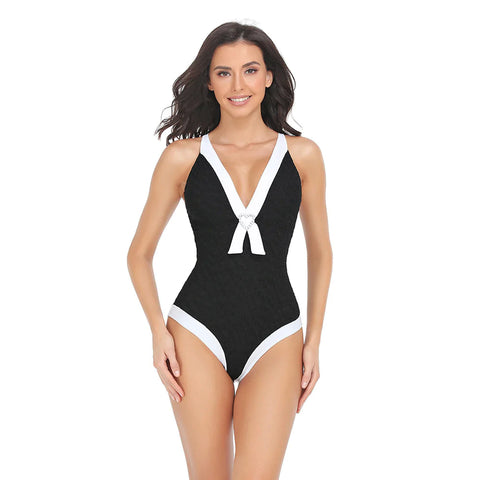 Price at time of publish: $27.99
The days of boring, frumpy, one-piece suits are long gone, and with the latest trend of plunging necklines in one-pieces, you had better believe it. A sexy, plunging neckline adds a bold twist on the classic one-piece suit, and will make you feel like the ultimate beach goddess!
4、Strappy Details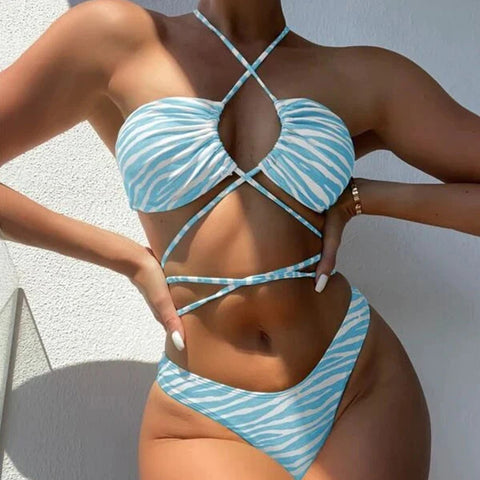 Price at time of publish: $24.99
Everywhere we look, were seeing bikinis and one-pieces with straps. This fun trend brings a certain sexy sophistication to swimwear. However you choose to rock this trend, youre bound to turn more than a few heads!
5、Halter High Neck Tops

Price at time of publish: $26.99
The halter neck style is one of the most flattering styles out there, and were beyond happy to see it back in swimwear again. Were starting to see bolder and fresher versions of this classic style though, with sheer panelling, interesting cut outs et al. Love it!
GOOD LUCK WITH FINDING A PERFECT SWIMSUIT FOR YOURSELF !